Skilift Raten AG - Martin Hugener - Tel. 079 383 66 67, Restaurant Raten - Tel. 041 750 22 50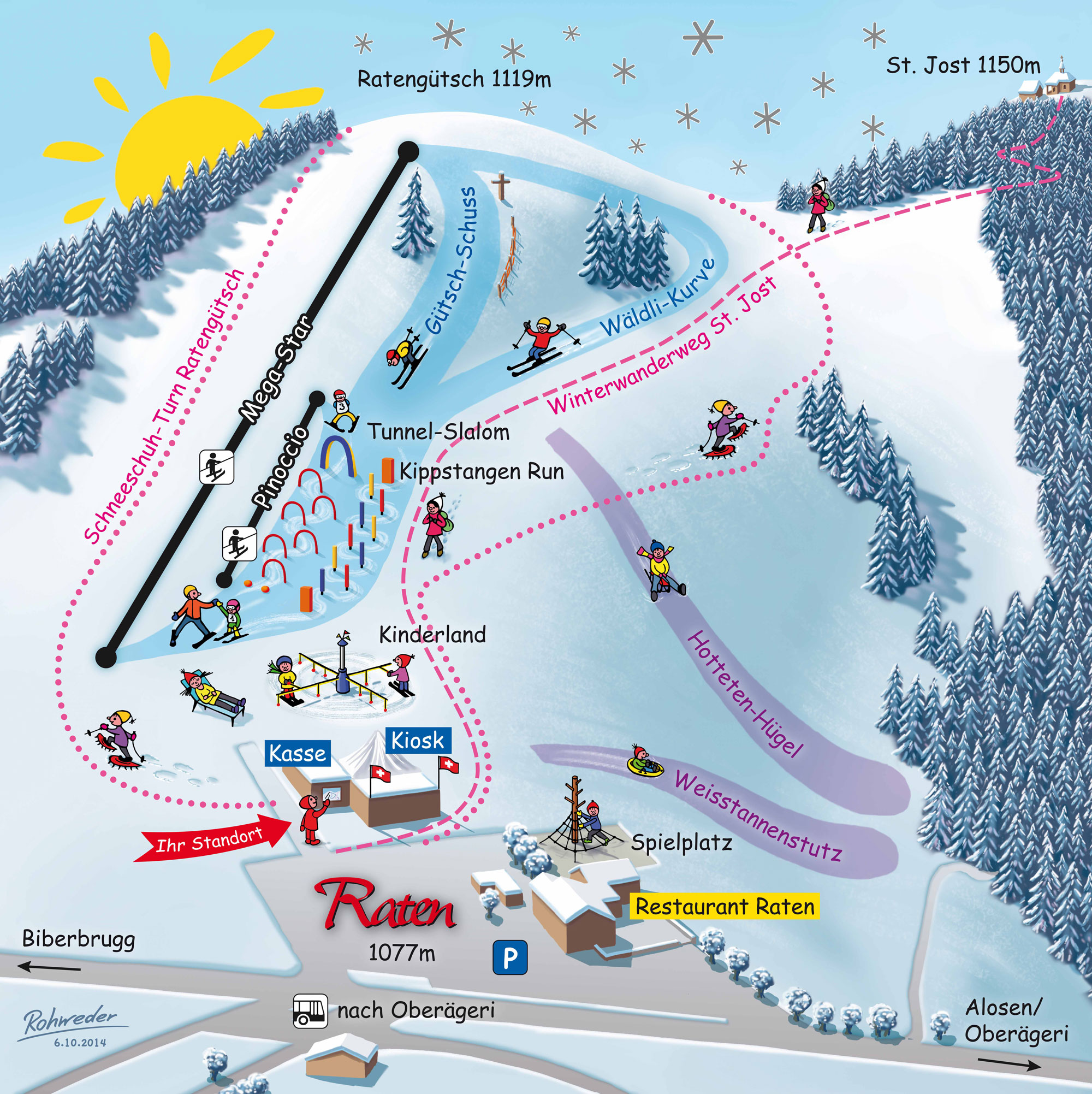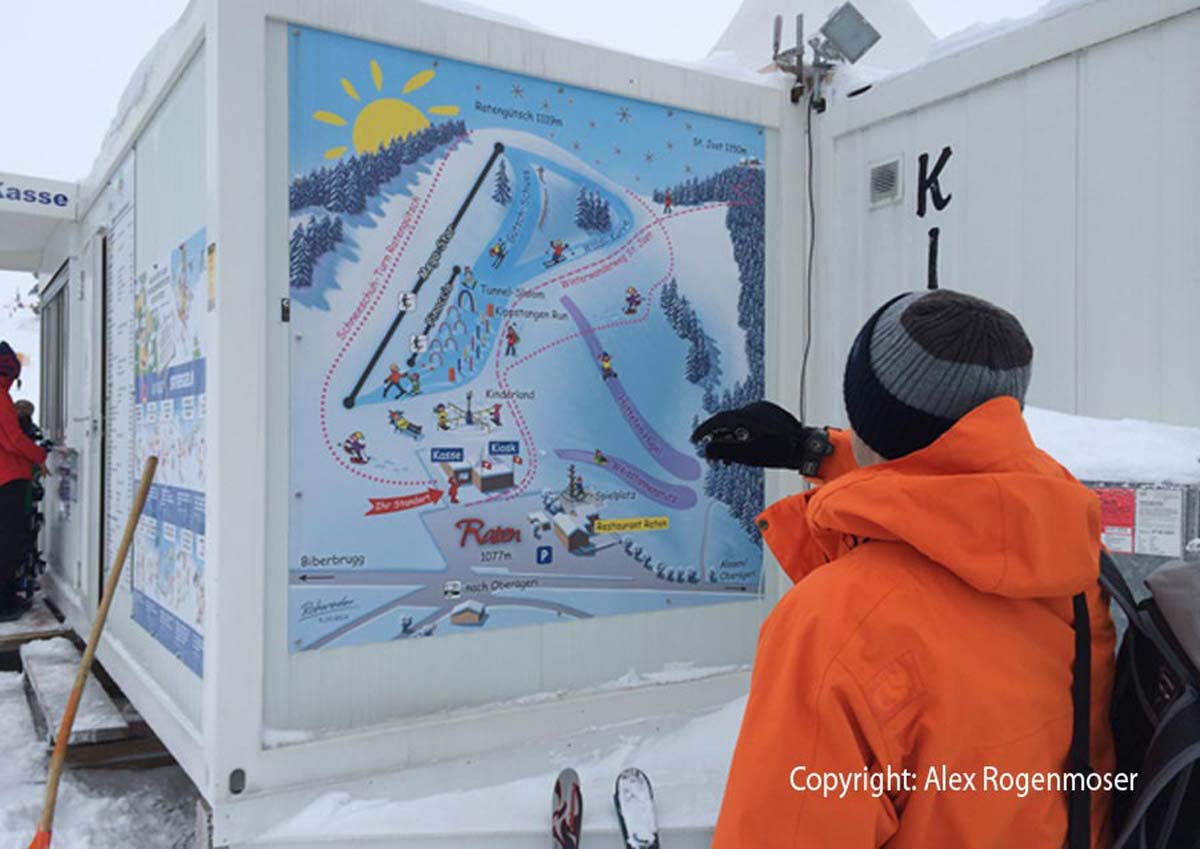 The new ski lift and the Kinderland Raten were ceremoniously inaugurated in December 2014.
A new panorama map was created for the occasion.
The child-friendly ski area Raten is ideal for all small and big beginners. The following are available: the "Mega-Star" children's ski lift with Tellerli bar, Pinoccio ski lift with rope, the new play equipment, ski carousel with tubes, prepared toboggan runs as well as the new kiosk with deck chairs and covered seating, snowshoe rental and the new snowshoe trail around the Ratengütsch.